As Maureen Callahan lays on her death bed, her two adult daughters, Mary and Nancy, argue over who will inherit their mother's fur coat. What could go wrong?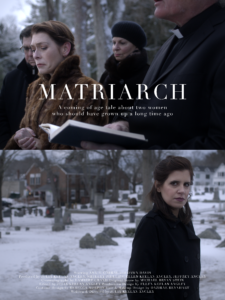 Matriarch is a dark comedy set in small town New England. Mary and Nancy struggle against each other, each of them trying to prove their love for their mother in their own way. A subtle comedy about stubborn women and power dynamics within families, Matriarch is a story about dealing with grief, pride, and loneliness: a coming-of-age tale for people who should have grown up a long time ago.
Written & Directed by Julia Angley
Digital short film, 2020, 12 minutes
Starring Amy B. Corral & Dawn Davis
News
Matriarch was proud to be an official selection for Woods Hole Film Festival 2020!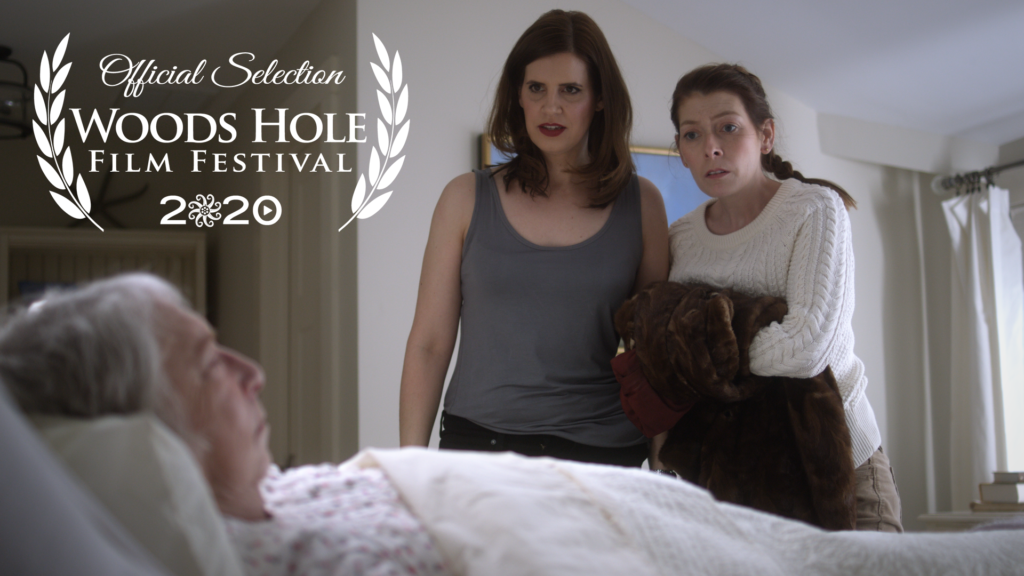 Woods Hole is an incredible festival that has been showcasing the work of independent New England filmmakers for nearly 30 years, and the whole 'Matriarch' team is honored to be part of a Cape Cod tradition!
Watch a fun Q&A involving Julia, Dawn & Amy where we chat with the team at WHFF. During the Q&A, the organizers at Woods Hole called the film "Not Suitable for Hallmark," which is just about the biggest compliment our team could receive.
Dawn Davis, who played Nancy in the film, interviewed Julia about what it was like directing Matriarch – Check out the full interview on her blog!